This is an archive blog where you can find picspam, gifs, promotional stills and screenshots of NCIS episodes and scenes. You can browse seasons and episodes. Everything is multi-tagged for your convenience. You can submit you own picspam (or link). Ask us anything!!
Warning
: This is not a spoiler free blog. Anything from new episodes will be posted the day or two after an episode is aired. You have been advised. Follow on your own risk.
Disclaimer
: I do not own anything relating to NCIS. All art will be given their rightful credit (to the person who posted it). Any art made by me will be stated. All promotional pictures are property of CBS. No infringement intended.
Special Agents Online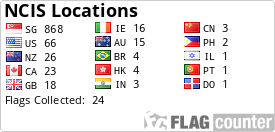 Visit our
Office of Special Projects Archive